Secrets of Church Communication
When people attend church services, prayer programs, and Bible studies you have a window of time to share information about upcoming church events, opportunities to serve, and ways they can grow in their walk with Christ.

So what happens after they leave the church?  Are they aware of the things the church is doing and how they can be involved? If they learn about these opportunities, do they remember?
One of the easiest and most cost-effective ways to keep your church informed is through a weekly email.  And because people can receive an email at home on their computers or anywhere they are via their phones, it can be read whenever and wherever it is convenient for them.
Whether you use a 3rd party service like Mail Chimp or Constant Contact, you email a newsletter through your website, or you simply have a list that you send to through your church's email, keeping people in your church informed of what's going on and how they can participate is crucial.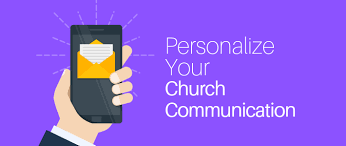 Below are secrets to keeping your church informed through email:
Send an email every week:  It doesn't take long for people to feel disconnected.  Sending a weekly email is a good way to keep them informed and in the loop.
Send the email the same day and time each week:  People are creatures of habit and will look for the email after they realize it is being sent the same time every week.
Put a signup form on your website:  Only ask for the essential information, so only require their name and email address.
Put archives of the email on the website:  This allows people to read previously sent emails if they don't receive it one week, accidentally delete it, or can't access their email.
Link to more information on your website:  Use the email as an opportunity to get people to click and visit the church website where they can find more information about the items you mention in the email and about other things not mentioned in the email.
Include a story or humorous item:  Although people like to learn more about what's going on at the church, they like things that are light-hearted or hearing stories about how Christ and the church have changed others' lives.  Include one of these in each email and people will look forward to getting these emails every week.
Does your church send weekly emails?  If not, why not?